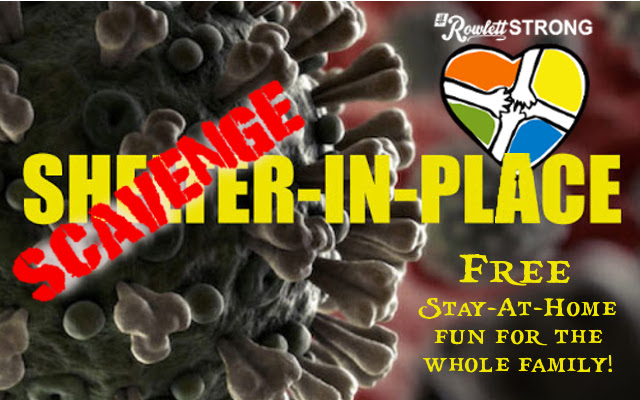 We've been telling you about a fun, free seven-day activity for the whole family that's coming soon. Well, we can now announce that our new stay-at-home scavenger hunt called Scavenge-In-Place begins Wednesday, April 15th. It's not tax day this year, so it's Scavenge...
We're in a difficult time. Rowlett is a friendly, social community and right now we can't even go have a nice meal at a local restaurant for fear of catching a virus that we know very little about. None of us wants to catch it, and none of us wants to spread it.
With the decision to close all restaurant dining rooms in Rowlett, our local restaurants stand to lose a lot of business if we don't step up and support them by using the available take-out and delivery options.
Please continue to support your favorite Rowlett restaurants by ordering food for pickup or delivery. If you're able to pick the food up, please place your order and go grab it. Most area restaurants now have delivery available for an additional charge. We know that some people have difficulty with the extra costs associated with delivery, so Rowlett Strong is going to pay those for you!
FREE FOOD DELIVERY
For a limited time, if you place your Rowlett food order through RowlettFood.com, a locally owned-and-operated food delivery service, Rowlett Strong will cover your delivery fees. That's right, no delivery fees for any food ordered from a Rowlett establishment and delivered in the city limits of Rowlett.
When you place your order, use the promo code RowlettFree and your delivery charges will be waived. Deliveries between 11am and 7:30 Monday through Thursday, 11am till 9pm Friday and Saturday. If you want to pay the delivery fee yourself and let others take advantage of the limited free deliveries, just don't enter the promo code.
This offer could end at any time so please take advantage of it while you can!