The Second Annual Rebuild Rowlett 5K is nearly upon us! Get your group together or just go sign yourself up and let's get ready to run!
The 5K happens Saturday, June 10th. We'll meet right outside the Chamber building on Main St. as early as 7am (for last minute packet pickup). Shotgun start at 8! It's a great way to start your weekend. Let's help the remaining residents who still need a little assistance in picking up the pieces from the Christmas tornadoes. See you there!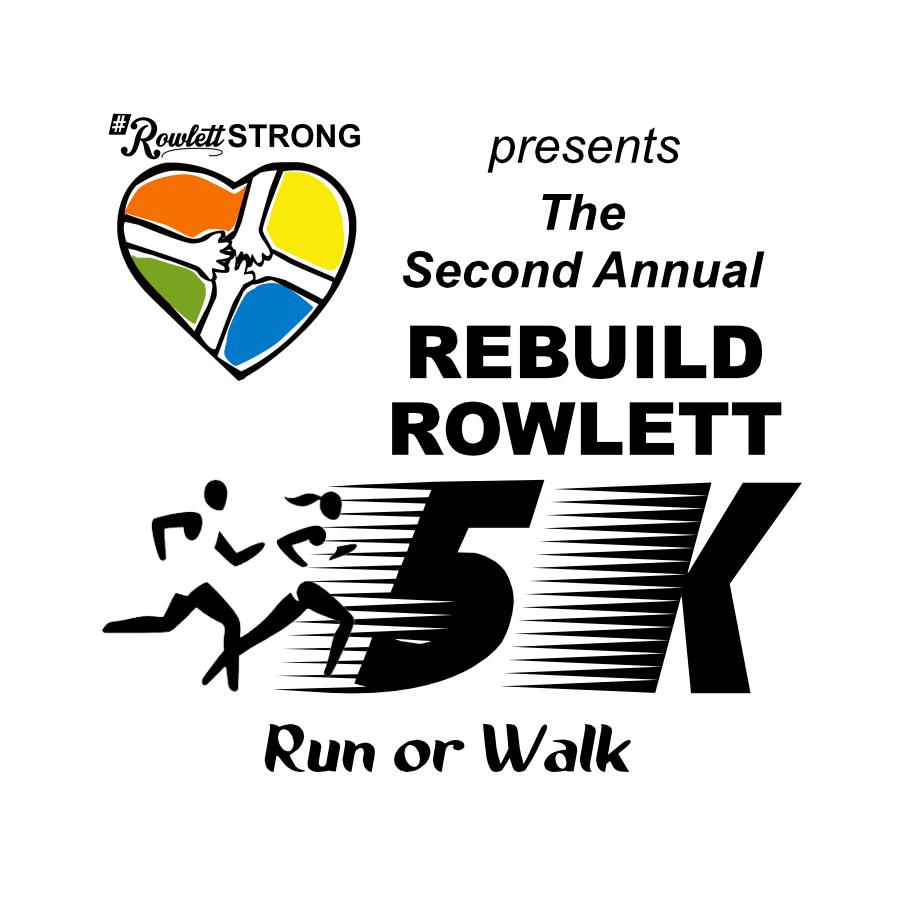 Starting in May you'll see a change in how we conduct the City-Wide Spirit events. We're only doing one restaurant per day, and probably a couple each week. This gives our participating restaurants a better chance of having a great turnout, and gives us a better chance of raising a lot of money!
You can visit our Spirit Event page to see a calendar of which restaurants are set up for which days, and the details.
As always, please remember to tell the cashier or your server that you're full of City-Wide Spirit so we will get the donation!
We're inviting representatives from over 100 municipal agencies and other organizations that responded to the 12-26­-15 tornado aftermath to come and be thanked and recognized for sending units in to help Rowlett in its greatest time of need.
The First Response Appreciation Gala will present municipal agencies with a plaque made from authentic tornado wood recognizing their efforts. This is something we hope they will hang proudly in their departments and let it be a reminder of how their communities helped ours. We'll also provide certificates of recognition for the many other organizations that we are so deeply indebted to.
Proceeds from ticket sales, silent auction, tax-­deductible donations, and casino games will provide initial funding for the Rowlett Strong Foundation. Our foundation will continue to grow with additional fundraisers and the annual appreciation gala.
Soon we will be able to provide grants for officers and fire fighters from the police, fire and EMS agencies that responded to our needs, in their future times of need. We want to show them that our gratitude doesn't end when the recovery ends.